Chinese Christian Pop Star G.E.M.'s New Song Is Courageous
Deng Ziqi's "Gloria" music video embeds gospel messages and shares a journey from wasteland to gospel hope.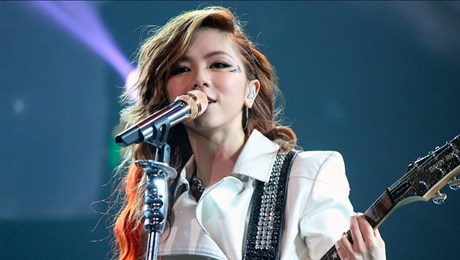 In July 2022, the singer G.E.M., Chinese name 邓紫棋 (Deng Ziqi), released her 14-track album Revelation. On August 9, the music video of the album's first song, "Gloria," was released online. G.E.M. also recorded and released a short video sharing her spiritual journey in the creation of the song.
Deng, nicknamed "China's Taylor Swift," is one of China's most popular and successful female singers. She is a Christian who has openly talked about her faith on social media. She said in the recorded message that "Gloria" was actually her real English name, given to her by her father when she was a child. She liked this name very much since childhood "because it feels like being full of glory" and she named the song after her real name to "present the real me to everyone without framing."
The background of most scenes in the "Gloria" music video is a gray, desolate wasteland. The computer-generated imagery creates a vibe of the metaverse. The singer stands in the wasteland, with tears "falling into the wilderness." She walks into the "Afterland" only to find it is not paradise but a place full of pain and numbness.
However, the light of hope gently shines through, and the singer hears a whisper from heaven that was "indistinct and healing." She slowly turns around and walks through ruins to a seaside where the dawn is emerging. The background begins to change color. As the singer is moved to tears and kneels to pray, the sea parts. As the lyrics of "I'm waiting for you, waiting for you to come back" play, she walks toward a glowing door.
Deng said that she hopes the visual effects of the music …
Religion
via Christianity Today Magazine https://ift.tt/Q50thru
August 22, 2022 at 03:24PM