How did COVID-19 impact the American church?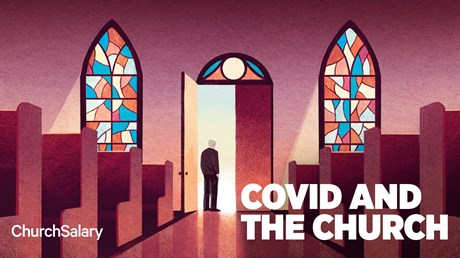 What caused some churches to thrive, while others struggled? Why did some pastors quit or resign, when so many stayed? What can we learn from pandemic that will prepare us for the uncertain future? We all have assumptions and ideas about what happened. But are they correct? What really happened and why?
To answer these questions, ChurchSalary, a ministry of Christianity Today, partnered with the Arbor Research Group to conduct a year-long study of over a 1,000 pastors and church leaders from across the country. This podcast, COVID and the Church, will explore the results of this landmark study published in a 111-page report.
Explore the 9 common experiences that every pastor and congregation in America navigated during the pandemic—from pain and loss, to fluctuations in giving and attendance, to political polarization, leadership crises, the relentless pressure to rapidly adapt simply in order to survive.
Every episode we will discuss and apply the findings from this study with the help of a team of experts from the Arbor Research Group. And we'll take a moment to listen to actual stories of how COVID impacted pastors and churches from across the country.
Full series launches on September 25th. Download a free copy of the full report today at churchsalary.com/covidstudy.
Hosted by Aaron Hill, Editor of ChurchSalary
COVID and the Church is produced in conjunction with the Arbor Research Group and funded by the Lilly Endowment, Inc., through a grant from the Economic Challenges Facing Pastoral Leaders (or ECFPL) initiative.
Executive produced by Aaron Hill, Terry Linhart, and Matt Stevens
Director for CT Media is Matt Stevens
Audio Engineering, Editor, and Composer is Tyler Bradford Wright
Artwork by Ryan Johnson
---
---
Title: Trailer: COVID and the Church
URL: https://www.christianitytoday.com/ct/podcasts/covid-and-church/trailer-covid-and-church.html
Source: Christianity Today Magazine
Source URL: http://ChristianityToday.com/
Date: September 26, 2023 at 04:48PM
Feedly Board(s): Religion
---
---